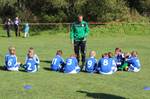 Have you ever made a split-second decision about what to order at a restaurant because your waiter was standing expectantly over your shoulder and you felt under pressure?
If what you settled on was only mediocre (you should never have ordered that pulled pork!), would it help if your dining companions released a comprehensive analysis the next morning of all the other menu options you could've chosen instead, and posted that post-mortem on social media for the world to see?
Worse, would it affect your confidence every time you ordered at a restaurant in the future if you were personally abused for your choice?
Of course, and it certainly wouldn't make last night's pork taste any better either.
The world of a referee at any level of football is a notorious one. Every game of football is a high stakes affair to someone and any divergence from the path to the perceived rightful outcome feels like a deliberate act of sabotage to their interests and provokes a reaction - often a bitter one, delivered either from the side of the pitch or online afterwards.
Against that backdrop, it's a wonder that Junior Football is blessed with the number of referees it has, and we thank all of them for their invaluable contribution to the game.
However, the sheer weight of popularity of the game means that more are needed and given the pockets of abuse and over-interpretation from some, it's going to be a challenge for a long time.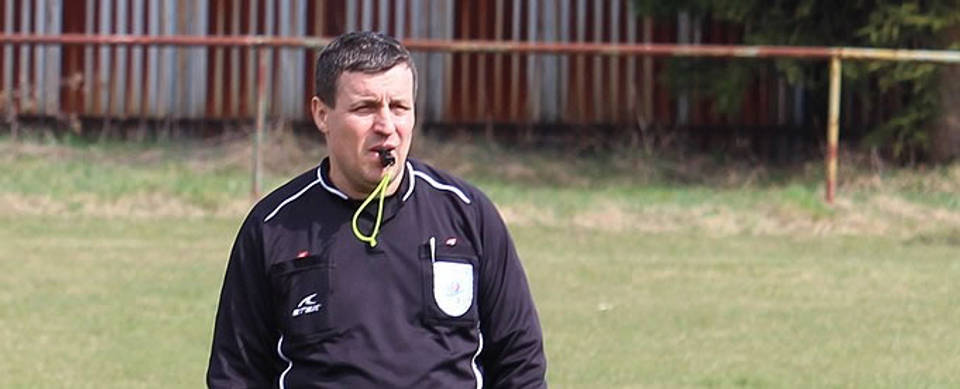 Some will say, it shouldn't be so difficult. Everyone broadly knows the rules and everyone broadly sees the same incidents - but a whole host of factors then distort their view and interpretations.
Various individual beliefs and confirmation biases come into play and very easily, the same incident viewed in the same way can have a number of different interpretations.
I found it interesting that when a recent minor traffic violation took me on a speed awareness course for the first time, they didn't talk to me about the technicalities of driving or which car I drove, the entire focus was on the attitude and state of mind of the driver when you get behind the wheel - as this is the biggest factor and it put me in mind of the life of a referee.
Trying to remain truly agnostic and judge each incident entirely on its merits is a difficult task whether it's a marginal throw-in on the halfway line or deciding if you can overtake that additional car before the lanes converge when you're running late.
There's also an argument that judging everything in a vacuum of merit is not only difficult, but also unhealthy.
Often in life rules do need interpreting differently. Is it right to hold grassroots football players to the same standard as Premier League players? For example, is it right that a foul in a Junior game that denies a goal scoring opportunity is carded in the same way?
Unintentional "bumps" between Junior Players at say, an under 8's fixture are different to similarly unintentional yet decisive contact between a last defender and an attacker in a professional game and are rightly treated differently, although not everyone would agree that it's right.
To reach consensus on refereeing decisions, surely it follows that there should be a consensus of beliefs around the game in first place?
If everyone agreed that safety, enjoyment and development was the main purpose of Junior Football it is likely that they would interpret incidents differently who valued winning above everything and 'getting the right result'.
It is where this clash of values exists between referees, coaches and parents that leads to the inevitable tension around decisions.
The very best referees I've known have been able to communicate their values to all concerned. From before the game, to the final whistle, the best referees I've seen have engaged with the players, giving praise and support, explaining fully all decisions and even getting to know their names along the way.
I'm delighted that this is becoming more commonplace with the referees we have who are giving up their time to do this difficult job.
Alongside being communicative there is also a strong balance being struck between development and enforcement needed at different age groups which is a strong thread running through the refereeing of our games, although this isn't always appreciated by a parents using "Match of the Day" from the night before as their reference point.
There is an irony too around the approach of many coaches and parents who are quick to offer understanding and support for the mistakes of players involved in a Junior Football game but at the same time develop an obsessive need for refereeing perfection.
So it comes as no surprise that numbers of Junior football referees are under extreme pressure this season with more and more clubs reporting difficulties in finding qualified refs to officiate at their fixtures.
Of course the pandemic hasn't helped the situation, as with many other qualified roles in all walks of life. Those who were considering hanging up the whistle saw it as a natural jumping off point and the qualification of new referees was brought to a halt leading to a direct reduction in numbers.
There are sure to be more recruitment drives to try and entice more people into refereeing. For young football players or others with an interest in the game it can be a great way to earn pocket money.
At £20 a time, stacking up three games back-to-back can lead to a very profitable Sunday that rivals any paper round for a lucrative return. Reffing a game after you've played in one yourself can more than cover your playing costs.
For slightly older refs it can be a fantastic way to meet a whole community of people and stay fit. There is also the satisfaction of knowing your contribution is enabling the next generation of footballers to be able embark on their journey to fulfil their dreams.
Without the contribution of all Junior Football referees the game simply wouldn't be able to function and everybody involved owes a huge debt of thanks to them.
Let's hope that more can be found to support the growth of the game.
More information about qualifying to become a referee in Junior Football can be found via your local FA website or alternatively visit the FA here: https://www.thefa.com/get-involved/referee/general information
What do you think of this article?
Like, share and comment using the options below:
Share on your favourite social network