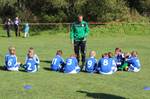 More and more of the young players I come across are supplementing their football training by working with a 1-2-1 football coach which got me thinking about the relative merits of 1-2-1 coaching within a team sport.
There's no doubt that no matter how good a coach a team has, different players will take different levels of benefit from team training sessions.
We've all seen players that train really well but struggle a little to reproduce these levels in a game and others who don't always get themselves going in training but shine in the matches.
Football is a sport that requires both individual skills and teamwork and while some players prefer to work individually to develop their skills, others thrive in the environment of the team.
There's no doubt though that for those who are dedicated to their own improvement or who may be struggling to find their way within a team, additional 1-2-1 sessions can be a really good option.
1-2-1 training is certainly very different to training with a team and both have their advantages and disadvantages.
Training with a team can provide players with game-like situations and help them develop their teamwork skills.
However, 1-2-1 training can be more effective in targeting specific areas of weakness and can be more responsive to individual needs.
Sessions can be more position specific and centred around the development of the individual instead of the team as a whole.
The 1-2-1 sessions I've seen have been heavily technically based with lots of high quality touches of the ball as you would expect, and there is no doubt that they do accelerate technical development.
A 1-2-1 coach can provide more immediate feedback to the player, helping them to correct their mistakes and improve their performance.
In a team setting, it can be difficult for a coach to give individual feedback to each player, but with a 1-2-1 coach, the player can receive constant feedback, leading to more rapid improvement.
This type of training can be particularly useful for players who need extra help with technical skills or who want to improve their decision making abilities on the pitch.
There are a few considerations when deciding whether to engage with a 1-2-1 coach, and it probably isn't for everybody.
You may want to consider the individual player's development goals, their level of commitment to improving themselves, and whether it is likely to be worth the investment.
1-2-1 coaching can be expensive, and not all players need it to improve as they get all they need from their team sessions.
However, if a player wants to improve specific technical skills, work on their weaknesses or get sharper then 1-2-1 coaching is likely to be beneficial.
There are many excellent 1-2-1 coaches around the UK with new ones emerging all the time.
The best coaches are those who have a proven track record of helping players improve and who have a good reputation within the local football community.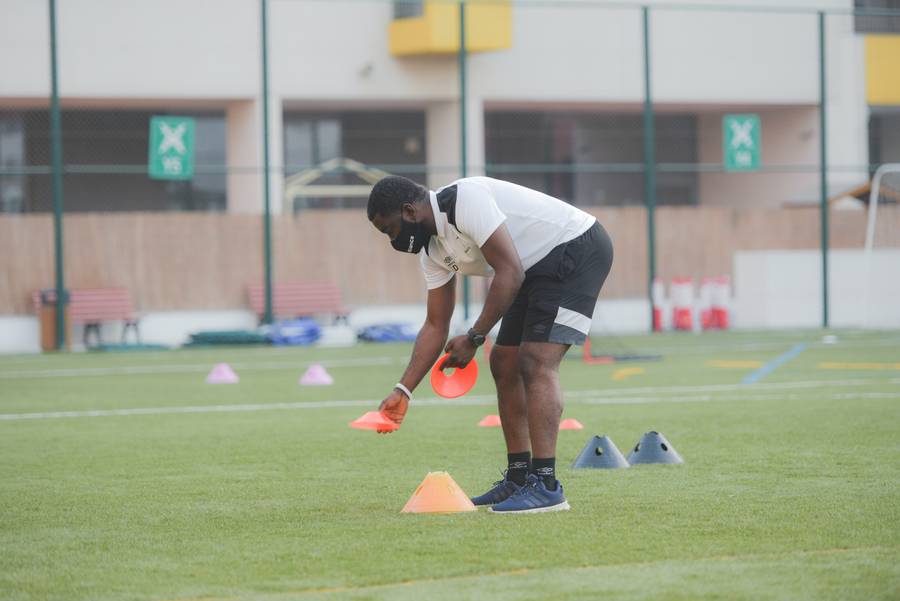 Some brief research was interesting showing that many high-profile soccer players have benefited from 1-2-1 coaching, including Lionel Messi, Cristiano Ronaldo, and Neymar Jr.
Their coaches have enabled them to get fitter, sharper and refine their technical skills, particularly in the early stages of their career.
A whole new marketplace of 1-2-1 coaches seems to be emerging and there are a wide range of prices being charged.
The value for money of each clearly depends on the quality of the coaching and the player's individual needs.
Some 1-2-1 coaching can be very expensive, I've seen £250 an hour charged locally, but if it helps the player improve significantly and achieve their goals, then it can be a wise investment.
1-2-1 coaching can be a useful supplement to training in a team environment but will never replace it.
It can really help players improve their skills and develop their confidence, which will ultimately benefit their overall performance on the pitch.
They still need to take their improvements in technique into their games though and that in itself can be a challenge.
Football is ultimately a team sport, and single player coaching may not always translate into success in a team environment.
While a 1-2-1 coach can help a player to improve their individual skills, it is also important for players to learn how to work as part of a team.
A good 1-2-1 coach will also focus on helping the player to understand their role within the team, and how to work with their teammates to achieve team goals.
A 1-2-1 coach can also help to develop the mental aspects of a player's game, such as confidence, concentration and decision making.
These skills are crucial within the game and a good coach can help a player to improve them through individual attention and specific drills for these areas.
The additional body of work the individual player is undertaking within the 1-2-1 sessions is likely to be a significant confidence booster in its own right.
Individual training can also help players build up their fitness levels, which will aid success in football.
Additionally, individual training allows players to develop a self-motivated way of thinking that can be useful when facing challenges in a team environment.
Working individually on technical skills is undoubtedly beneficial and by practicing alone, players can focus on specific skills such as passing, first touches and finishing.
However, working individually on skills cannot replace the benefits of being in a team environment and players must learn to work together to achieve success.
In a team environment, players can practise teamplay, learn to communicate with each other, and develop a sense of togetherness and camaraderie that is crucial during matches.
Additionally, playing with teammates usually supports players to improve their decision making skills as they learn to make quick decisions under pressure.
In conclusion, both individual training and a team environment are essential for the development of football players in the UK.
While individual training can help players build specific skills and develop a self-motivated mindset, training with a team is necessary for success in the sport.
In a team environment, players learn to work together which is crucial for success on the pitch.
It is important for football players to strike a balance between individual training and a team environment to become the best player they can.
What do you think of this article?
Like, share and comment using the options below:
Share on your favourite social network