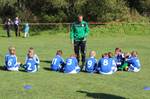 When the football season ends, thoughts often turn towards a well earned break for coaches, parents and players alike. However, it isn't long before weekends start to fill up with that traditional close season filler, the 5-a-side tournament.
The emergence of 5-a-side football tournaments is nothing new although their popularity seems to be on the increase as it enables teams to continue playing football and building during the summer break.
In the UK, the regular football season runs from September to April, and the long gap during the summer months in between can seem like an eternity so the option of a football fix is often welcome.
Participating in a 5-a-side tournament allows players to stay active, maintain their fitness levels and develop additional technical skills needed for their improvement as young footballers.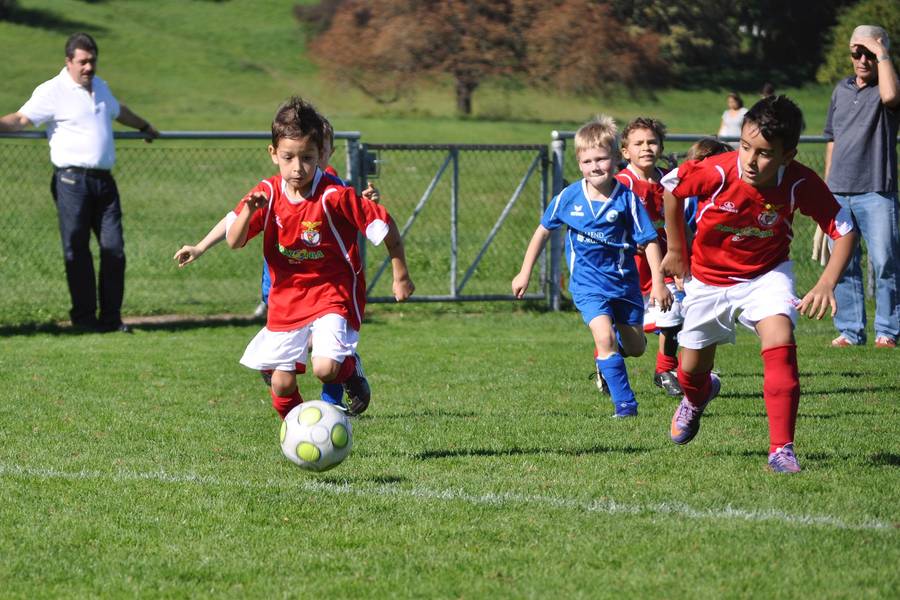 It also helps to build team cohesion and with player bonding. Players can learn to trust each other and develop stronger relationships, which can carry over into future regular season games. The shared experience of travelling somewhere new to play more regional teams from further afield can provide an extra edge.
5-a-side tournaments are played on a smaller pitches, which means that players have to be more technically proficient with more pressure on the ball. Players have to be able to pass the ball accurately and control it in a tighter space. This improves their technical abilities, which can be transferred to the regular football season.
The added intensity of shorter, quicker games in tournaments can be physically demanding, particularly for young players who may not be accustomed to playing multiple games in a short period of time. This can increase the risk of injury and fatigue and coaches need to rotate their players regularly to ensure everyone remains fresh.
This in itself though is another reason why 5-a-side tournaments are so popular as they provide options for coaches to be more inclusive. The quick-fire, multi game formats provide great opportunities to get everyone involved quickly and makes it easier for everyone to participate and enjoy the tournament experience.
The rise of large scale 5-a-side tournaments has recovered after the inevitable pausing during Covid times and there are several UK tournaments that attract teams from right across the Country or even from abroad. End of season tournaments provide the opportunity to be really adventurous with your travel plans and a colleague of mine has in the past taken teams to play in tournaments in Sweden before as they seem to excel in indoor, small sided games which they play extensively during the long winter months.
5-a-side football tournaments provide many benefits for grassroots junior football teams. They provide an opportunity for players to maintain their fitness levels, improve their technical abilities, and enjoy a more inclusive football experience. Well run tournaments are a great example of how tournaments can be organised to promote fair play and player development. The ideal format for these tournaments depends on the age group of the players, with younger players often benefiting from shorter matches and smaller pitches, and older players from slightly longer matches and larger pitches.
Often not much thought is given to how best to set up a team for a 5-a-side game, with the temptation to be to allow the players to respond to the situation in front of them. However, tactical formations can play an important role in the 5-a-side game and there are several different ways to approach it, taking into account the strengths and weaknesses of the players in your squad. Here are some examples I've seen used:
2-1-1 Formation
The 2-1-1 formation is a simple formation that consists of one goalkeeper, two defenders, one midfielder, and one forward. The main advantage of this formation is that it provides a strong defensive base while allowing for a creative attacking midfielder and a forward who can score goals. However, the 2-1-1 formation can also leave the team vulnerable in midfield and the team can sometimes struggle to maintain possession.
1-2-1 Formation
This is my personally preferred formation to play in 5-a-side football with a goalkeeper, one defender, two midfield players and a forward making an effective diamond to occupy the pitch. The two midfielders can play together or split with one short and one long to create pockets of space on a tight pitch.
A really simple but effective strategy with this formation is to rotate the diamond clockwise or anti clockwise to open up possession opportunities.
2-2 Formation
The 2-2 formation consists of one goalkeeper, two defenders, and two midfielders. This formation provides more balance in midfield and allows for quick transitions from defence to attack with the midfield players breaking forward into unoccupied spaces. Again, the midfield players can split short and long to create pockets of space.
1-3 Formation
The 1-3 formation consists of one goalkeeper, one defender, and three midfielders. This formation provides a strong presence in midfield and allows for quick transitions from defence to attack with the 'ball side' midfielder breaking the line to provide a forward option. It is a useful way of ensuring players are behind the ball and provides a good, solid block that can be difficult to play through. In possession, it's important that one midfield player runs high to create passing opportunities.
3-1 Formation
The 3-1 formation consists of one goalkeeper, three defenders, and one forward. This formation provides a strong defensive base and allows for quick transitions from defence to attack with the 'ball side' defender stepping in. The main disadvantage of this formation is that it can be vulnerable in midfield, especially if the opposition is playing with more than one midfielder.
Each formation has its own advantages and disadvantages, and the choice of formation depends on the players you have available to you and their own strengths and weaknesses. Finding a way of playing 5-a-side that brings out the best in your players can be a great way to round off the old season with some success and welcome in the new.
What do you think of this article?
Like, share and comment using the options below:
Share on your favourite social network