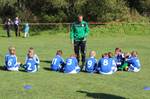 What makes a successful Junior Grassroots Football Team? Do the team's results play a significant role in this or is it more about wider participation, development and enjoyment? How should a junior grassroots soccer team be judged? Is winning important? How can a coach keep all of their players happy and should they even be trying to?
Some of these questions are at the very heart of the grassroots game and determine how engaged many Junior Players are. Too many Junior Players don't continue with their football after poor experiences and the drop out rate from the game from players who are released from professional Academies, where the answers to the above questions look very different, is scandalously high.
Getting the answers wrong can put people off. Too many Junior Teams try to run with an elite academy ethos; highly competitive and almost Darwinian in their approach. Always looking to sign a better player, always picking the strongest team and always looking to win above all else.
I think a successful Junior Grassroots Team has a different ethos and is one that provides an enjoyable and supportive environment for players to develop their skills, build friendships, and develop a love for the game. While results may be a measure of success, they are not the only factor that contributes to the overall success of a team or a club.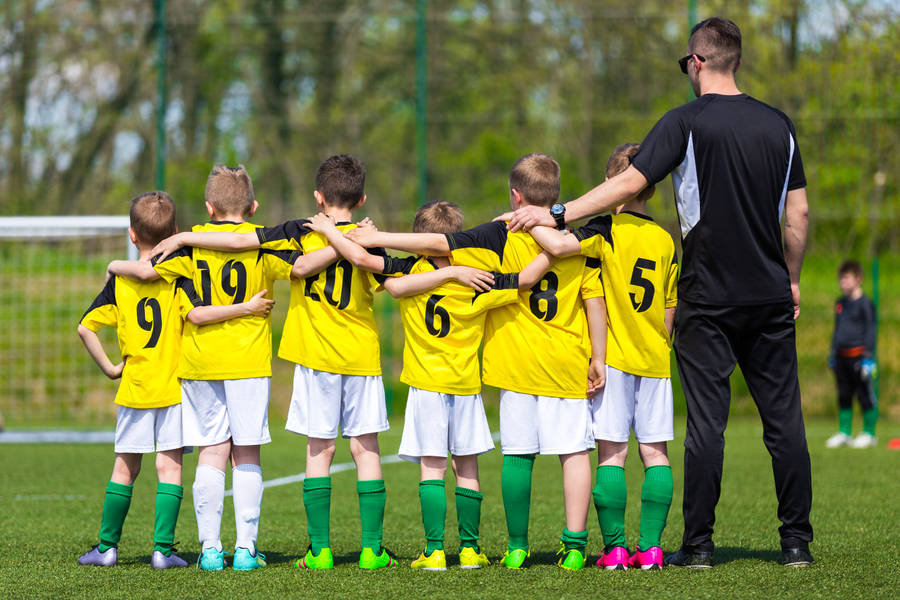 Wider participation in the game, development, and enjoyment are all equally important factors in creating a successful Junior Grassroots Football Team. A Team that prioritises the development of all players, regardless of their skill level, creates an inclusive environment that fosters growth and improvement should be considered successful, more so in my view that some of the win-at-all-costs clubs that place so much value on their trophy haul each season. Encouraging participation from all players also helps to build team spirit and camaraderie, which can ultimately contribute to long term success.
While winning may be important, it should not be the sole focus of a Junior Grassroots Team. Instead, a balanced approach that emphasises player development, teamwork, and sportsmanship is more likely to lead to success both on and (more importantly) off the field. Team coaches can help this process by instilling these values by setting realistic goals, providing constructive feedback, and emphasising the importance of fair play and respect for their opponents.
One of the biggest challenges for any Grassroots Team is to try and keep all the players in the squad happy. Coaches should be looking to provide individual attention and support, communicate effectively with parents and players, and create a positive and inclusive team environment to support this, although it is often easier said than done in the throes of a busy season. It clearly includes trying to give all players balanced playing time, acknowledging and praising their efforts and achievements, and creating opportunities for team building and socialising off the field too. Additionally, coaches can create a safe and supportive environment by addressing any concerns or issues promptly and promoting positive respect for others.
It's clearly important to create a positive team environment where all players feel valued and respected. Encouraging players to support each other, regardless of their abilities, positions on the field or friendship groups can help with this. As mentioned, organising team building activities outside of the football experience such as social events takes this to another level and helps players bond and develop a sense of camaraderie that extends beyond the game.
We know that running a Junior Grassroots Team is one of the most rewarding experiences out there and helping children develop their physical abilities, social skills, and teamwork is priceless. It can also be challenging at times.
There is no harm in being honest with players about their strengths and areas for improvement, and explain how this impacts on the team as a whole. Encouraging players to focus on their development rather than just winning or losing enables them to see a bigger picture.
Involving all players in training and game preparations ensures they feel a part of the team. Asking for players to take ownership of their roles in the team allows them to feel more invested in the team's performance and reduces frustrations around any compromises there may be in playing time.
There are other quick wins to be had to help player's feel truly part of the team. Rotating the captaincy and allowing each player to take a turn can be a great way to make them feel valued and respected. It also provides an opportunity for players to demonstrate their leadership skills and take on more responsibility within the team. The captaincy could be rotated game-by game or monthly basis, and encourage players to support each other in their roles.
Sharing set piece responsibilities is another potential way to make players feel valued. Often we rely on one individual to take all of the free kicks and corners where we could be encouraging other players to step up and take responsibility for this. This helps them develop their skills, sometimes in pressure moments, and feel more involved in the game.
Provide opportunities for players to improve their skills outside of regular training and game time can also be effective. Offering additional skills sessions or even setting 'homework' for players to practice in their own time can help them develop. It can demonstrate to players that you are invested in their improvement and provides an opportunity for players to have a bigger impact on the team in the future.
Managing expectations and keeping players happy requires creating a positive team environment, setting clear expectations, involving all players in team preparations, balancing game time and providing opportunities for individual skill development. Nobody is suggesting it's straightforward but by following these guiding principles you can help your players develop their skills, build their confidence, and have a positive experience within the team and I think the rewards from that trumps winning trophies every time.
What do you think of this article?
Like, share and comment using the options below:
Share on your favourite social network