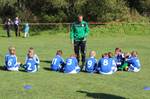 Is it ever right to coerce a junior football player into joining your team from another?
Often the answer can be determined by the principles on which you first decided to get into junior football in the first place and these are obviously different for different people. Most are happy to work with the players they've got and take them on a journey to improve them as much as possible. I personally subscribe to this line of thinking but there are those who believe winning must play a fundamental role in junior football as it underscores the overall level of enjoyment for everyone.
With the expansion of the Academy system many years ago at the elite end of each age group, an increasing section of junior players are exposed to the extreme highs and lows of success and failure within their personal football journey. High numbers find themselves released despite all of the sacrifices that goes along with being involved in an Academy only to fall out of love with the game and are lost to it forever.
Of course, it's only right and natural that the elite level of the game make these choices and it comes with the territory that they will consistently want to work with the best players in any age group.
However, surely Junior Football should operate in a different way? Coaches at Junior Clubs shouldn't fall into the trap of mimicking professional academies with a sole focus and attracting the best players to win as many games as possible.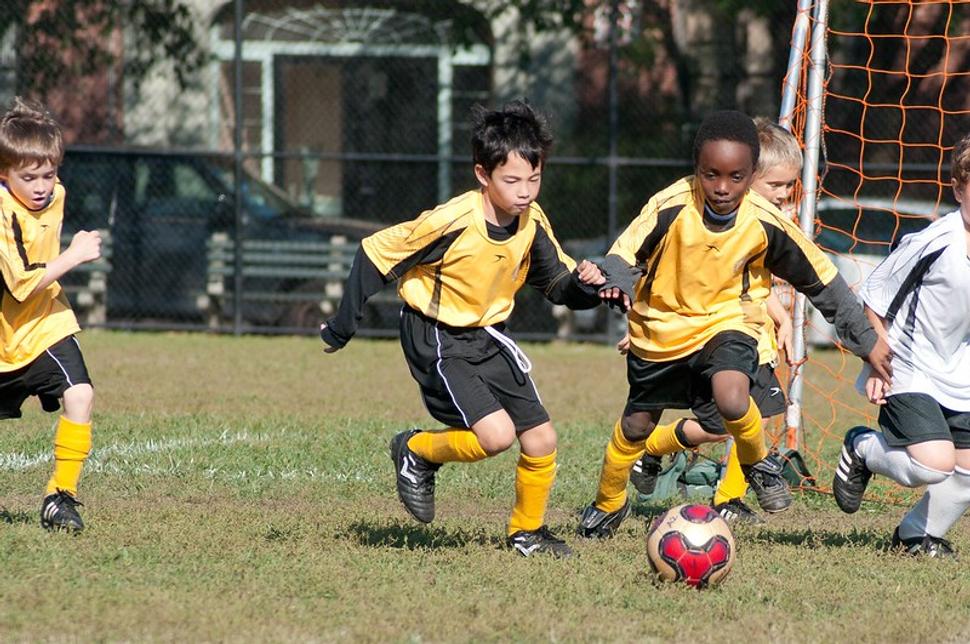 I believe that Junior football should be about other things and should be a safe haven for players to develop and improve in a supportive and secure environment which they ultimately enjoy. The idea that coaches should actively seek to poach or coerce players from other clubs seems utterly abhorrent to me.
I always thought poaching was an easy tap in or being in the right place at the right time, for instance a Harry Kane finish inside the 6 yard box but increasingly I see young players 'tapped up' about switching to other Junior Football Clubs.
Of course there is going to be some natural movement of players between teams although practice of poaching is becoming increasingly absurd, from managers ringing other managers to warn them off their players, managers ringing parents promising them a pathway into the professional academies or aggressive managers just ringing non-stop and offering parents an ultimatum. I've even heard of promises of new boots and even an iPad!
A lot of parents think they've got the next Lionel Messi on their hands, and the coaches for the junior clubs are happy to go along with that. They promise the earth if little Lionel will go with them. Some clubs are active at it with one intention, to get the best players playing and winning league and cup titles. Plastic medals for goodness sake.
Some clubs have natural credentials with impressive facilities, coaching structures and a good reputation of success. Others are great at convincing naive parents about the future possibilities for their son or daughter.
If you're the parent of a child in demand, should you be considering making a switch? The decision you make for your child or in fact the child makes for themselves must have their best interests at heart. Your child may be one of the best player at his current team and enjoys having that responsibility, moving to another team might be moving them to become a small fish in a big pond. They may not enjoy the same level of responsibility as before and their development may suffer.
It's not uncommon for most Junior teams to have 2 or 3 players who stand out more than the rest. Your child may be one of these players and moving them to a new club may move them down the pecking order which can sometimes have an effect on their confidence and overall mentality.
They may have to spend more time on the sidelines and patiently work their way into the starting line-up which is not as beneficial as playing.
Sometimes getting to know a whole new set of players and coaches can sometimes be difficult at a young age and it can take time to adapt too. The coaching will most likely be different and may not be as enjoyable as before. Do the coaches understand your child in the way the last ones might have done?
Are the coaches experienced and high quality or just good poachers? If you really want to know whether you've made the right choice for your child, you need to attend training and see what goes on as that is where you will see the coach in action. You'll see how the players are being coached and, more importantly, how the players are being treated. You won't be dependent on the feedback of your child only. Are the training session planned? Are they organised? Fun? Age and skill level appropriate? Does it feel right? Often your gut feeling about a new set up will be right. Speak to other parents and ask them about the club and the coaches.
Check to see what the manager's plans are. Are they a win-at-all-costs type manager who thinks nothing of leaving players as unused substitutes or do they develop young players properly, guaranteeing playing time and allowing them to take risks and be expressive. Make sure they're not just picking the stronger, more physical players to ensure results. Proper coaching is about developing all players in the squad.
A lot of Junior Clubs now have good facilities and structures and require that coaches be suitably qualified but there is no harm in asking about this to satisfy yourself.
Don't feel pressured into signing up straight way, make sure your child is happy before you commit. If you aren't satisfied, take a look at which other teams are available. It may be worth a little extra drive time to get your children into a better set-up.
It's important to be as honest as possible with your current club, good coaches want to see their players progress even if it means moving to a better level of football. A coach/club should always leave the door open for any player who wants to see if they can move up a level or try a new club. If players feels they are always welcome back, then it makes things easier for everyone concerned.
You must remember to be respectful to your current club and communicating will always make things better. People like to speculate, so best to be open and honest and let the manager know. After all, they've been giving up their own time to support your child.
Ask your child how he/she feels about the situation and then ask the question again after a few weeks with their new club. Remember if your child is not having fun or playing with a smile then they won't be performing to their best and this can lead to them suffering. The most important thing for any child playing sport is that they are enjoying themselves and playing regularly. They are not always going to play well, they have off days too but once they are having FUN, learning and smiling, that's all that counts.
Being a Junior Football parent is not always easy and the time commitment in driving your child to and from training needs to be considered. It's easy to make football the sole focus and exclude other things so it has to be the perfect fit for you and your child. Remember to consider your own circumstances as well.
Ultimately, it's important to not lose sight of what it's really about. It's not the winning but the enjoyment.
What do you think of this article?
Like, share and comment using the options below:
Share on your favourite social network