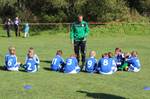 Grassroots football has always been a hotbed for developing young footballers and providing them with opportunities to showcase their skills on the pitch. However, the game can also be a breeding ground for bad behaviour, with players engaging in acts of dissent, foul play, and unsporting conduct. Much of this stems from players emulating the poor behaviour of the top players they see on TV, with diving, dissent towards the referee and timewasting particularly prevalent.
Poor player behaviour in junior grassroots football can have a number of consequences. Nobody wants to be a part of a team where players engage in verbal or physical abuse towards opponents or officials. This has a really negative impact on the game as a whole and leads to a lack of enjoyment for players, parents and spectators, and can even put people off from participating in the sport altogether. It can also damage the reputation of the club and the league, leading to a loss of sponsorship and other financial support.
Wider consequences include a negative impact on the development of young players. It can create a culture where winning is prioritised over good play and respect, and can lead to a lack of focus on skill development and sportsmanship. It can also lead to a lack of respect for authority and rules, which can have implications way beyond the game of football. As coaches we have a responsibility to produce good people not just good players.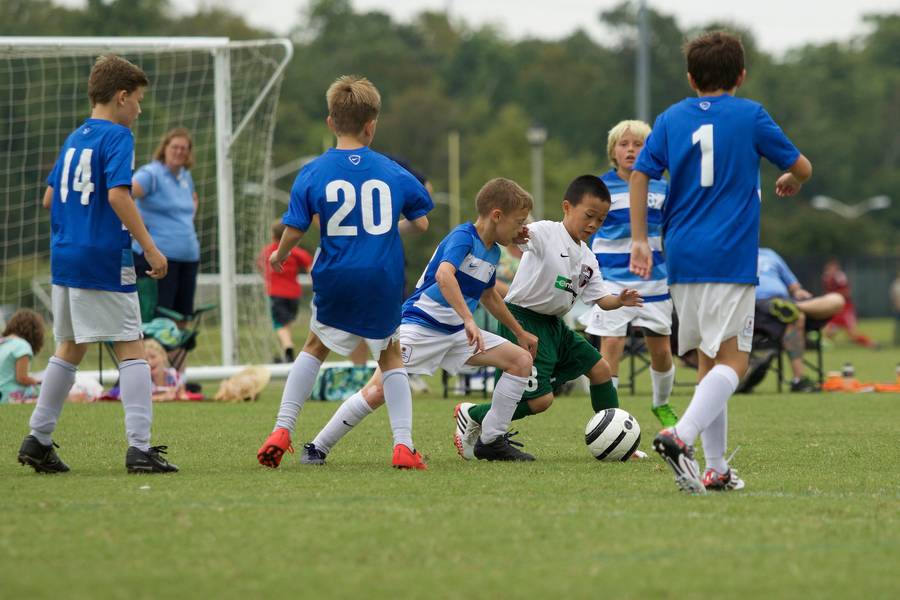 When allowed to go on unchallenged players can ultimately end up facing disciplinary action from their club, league or governing body. Sanctions can include suspension from games or even expulsion from the league. Teams can also face sanctions if their players engage in poor behaviour, such as a fine, deduction of points or even removal from the league. Teams have also been required to attend educational programs to address issues of poor behaviour from their players. Presumably though it's important to intervene long before any of these nuclear options are needed.
In recent years, a new approach to discipline has been introduced in the form of sin bins. Sin bins are temporary suspensions where a player is sent off the field for a short amount of time, typically ten minutes, as a punishment for misconduct. Since their introduction though have sin bins in junior grassroots football succeeded in improving player behaviour? What is the evidence saying around player behaviour?
The English Football Association (FA) introduced the temporary dismissals in 2019 although they were trialled beforehand and since then, it has become a vital tool in the discipline of young footballers. According to a report by The Guardian, during the 2019/20 season, there were over 1,200 dismissals in grassroots football across England, with sin bins accounting for around 25% of all dismissals. Additionally, the report also found that the introduction of sin bins had led to a reduction in overall dismissals, with the number of players sent off decreasing by 38% in the 2019/20 season compared to the previous year.
This would suggest that sin bins have had a positive impact on player behaviour in the grassroots game. By providing a temporary suspension, players are given time to reflect on their misdeeds, and it may prevent them from committing further misconduct later in the game. Also, the reduction in overall dismissals shows that players are beginning to understand the consequences of their actions and are less likely to engage in acts of misconduct.
However, I'm also aware there have been some concerns raised around the use of sin bins in junior football. One of the main concerns is whether the punishment is too severe for young players and ishanded out for minor indiscretions. As mentioned, sin bins last for ten minutes, which can feel like an eternity for very young footballers. The punishment can also disproportionately impact the player's team, as they are forced to play with one less player, which can make it challenging to compete in the game. Some argue that this punishment is too severe for junior grassroots football and that it may ultimately put some young players off.
Another concern is around the consistency of sin bin decisions. Referees are responsible for deciding when to issue a sin bin, and I've seen instances where the decision making process could be called into question. It can be challenging for referees to make a fair assessment of the situation in the heat of the moment, and some may be too quick to issue a sin bin, while others may be too lenient. This inconsistency can create frustration amongst players, coaches and parents, and can lead to further misconduct.
Despite these concerns, the evidence is there to suggest that sin bins have been effective in reducing player misconduct in junior football and have ultimately been positive. In a survey conducted by The FA, over 80% of coaches reported that sin bins had a positive impact on player behaviour, with 77% reporting a reduction in dissent and 74% reporting a reduction in foul play. The survey also found that sin bins had led to improved communication between players and referees, with players now much more willing to accept the referee's decisions.
Sin bins can be seen as a way to teach young players about the importance of discipline and respect on and off the pitch. By enforcing a temporary suspension, players are held accountable for their actions and learn to take responsibility for their behaviour. It also teaches young players to understand the importance of teamwork and the impact that their behaviour can have on their team's chances of success.
Overall, it is important for players, coaches, parents, and officials to work together to promote positive behaviour in junior grassroots football. This includes emphasising the importance of fair play, respect, and good sportsmanship, as well as providing education and support to players and teams to help develop these values. All the evidence points to the role that sin bins are playing in supporting this.
What do you think of this article?
Like, share and comment using the options below:
Share on your favourite social network