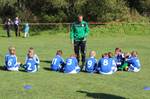 Football is the most popular sport in the UK, and many young children aspire to become professional football players. However, parents and aspiring players often wonder what the best age is to start playing football and are there benefits to starting as early as possible or even in delaying until later when children are more mature and physically able?
There can be no doubt that starting young has many advantages. Young children have an eagerness to learn and develop skills, making it ideal to get them working with a ball nice and early.
We know there are plenty of fun sessions out there and children as young as four or five years old can start playing football in a non-competitive and interactive environments.
By starting at such a young age, children can develop essential skills such as coordination, balance, and spatial awareness. It can also help them develop social skills as they learn to communicate, work with others, and understand the importance of teamwork.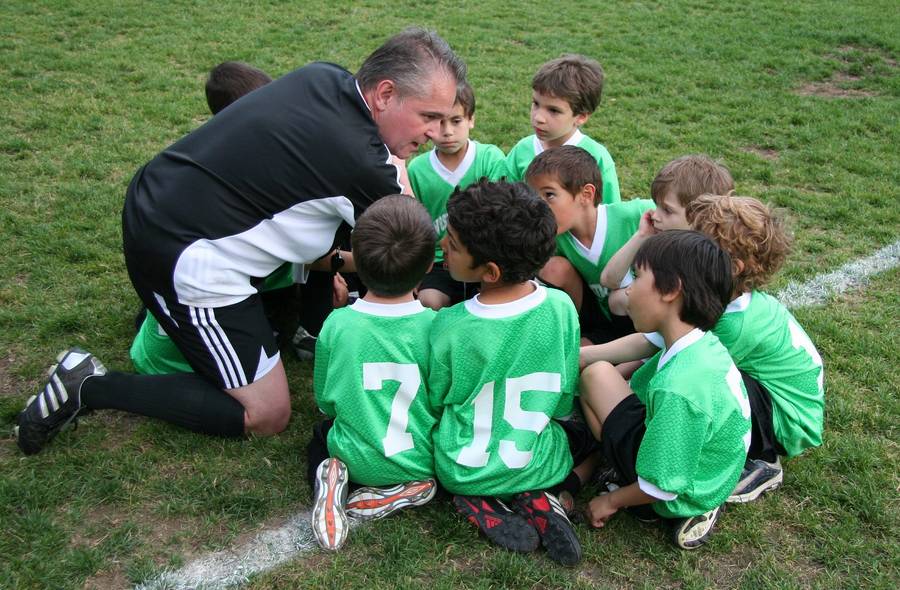 Early exposure to football can also increase the chances of success in the game later on as they grow older and start playing competitively. It's been suggested that the best age to start playing football in a more competitive setting is around six or seven years old which is when Junior teams start to play matches against each other. By this age, children have developed some fundamental skills and can handle the rules and structure of the game. They can start joining youth football leagues or even academies that are recruiting from this age.
Local Junior grassroots teams will help young players learn new techniques, improve their skills, and develop their understanding of the game. Academies will accelerate their development but will also be pretty ruthless about who they keep and who they release. Being let go by an Academy is a setback that many players struggle to come back from and some are lost to the game forever.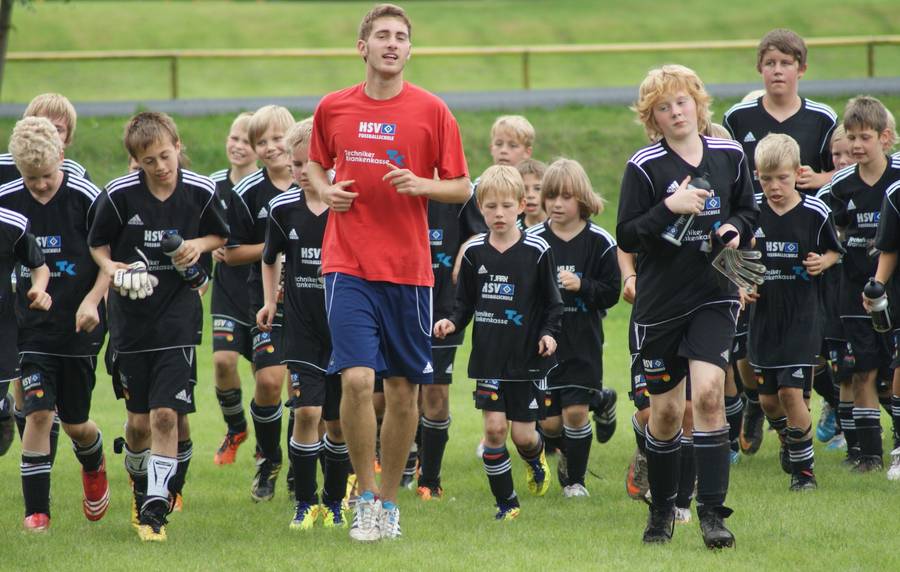 There has been a great deal of research on the subject of when the best age to start playing is both domestically and across Europe. Internationally renowned sports psychologist Jose Maria Cagigal, often hailed by Rafa Benitez, says: "A human being will eventually be what his or her childhood has been." According to him the best age to acquire physical skills is from 6 to 10 and is accomplished through the practice of different sports as this is the way to accelerate the development of motor skills.
At this age the emphasis is on reacting correctly and consciously applying the proper techniques. To recognise the optimum age to start participation in football, he identifies some of the characteristics of each specific age group:
7 YEARS OLD
A 7-year-old child may have periods in which he or she does a particular activity, then they drop it for another activity. When they're asked to do something the child gets tired of it quickly.
8 YEARS OLD
The child's disposition towards learning new techniques is greater than at 7. Both boys and girls enjoy playing football. Their interests and attention span switch quickly between different things. Playing without supervision frequently ends in arguments.
9 YEARS OLD
The 9 year old likes to challenge him or herself. If something pleases the 9-year-old they will practice until they master the activity. The child is a very curious learner and likes to show off what they've learned.
10 YEARS OLD
The 10 year old derives pleasure from simple physical activity. They like to belong to clubs and associations. It is the age of mastering manual skills. They are interested in efficient movements and try to accomplish particular performance levels.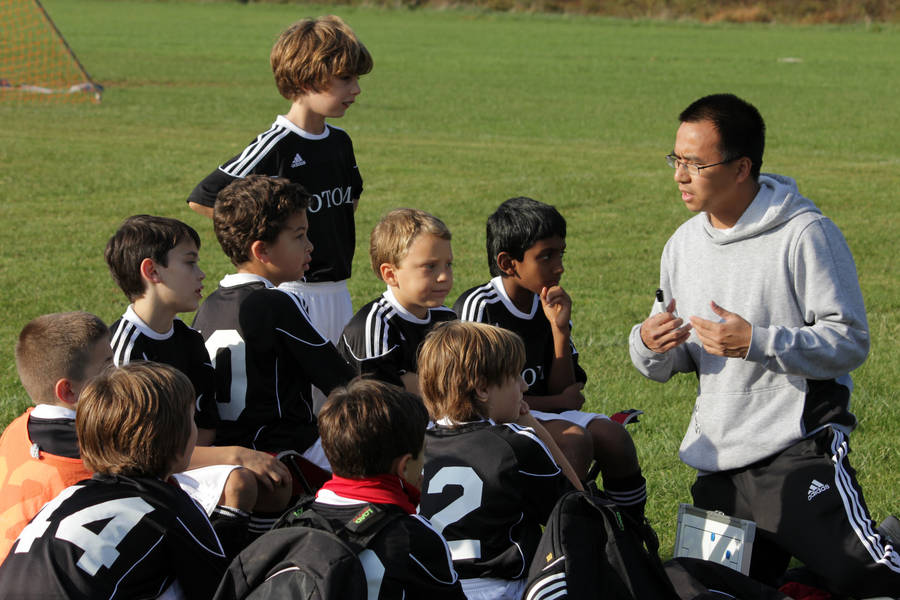 Considering the above observations, Cagigal suggests that the appropriate age for football initiation varies between 9 and 10 because the child possesses many of the skills that allow them to master football skills easily.
However, field research carried out also indicates that the time employed in mastering a particular skill or technique can be lost if it is carried out at an inappropriate age.
For example, a study in the difference between two groups of 3-4 year olds and two groups of 5-6 year olds that practised throwing balls was visible, showing that it would be better to work on this skill with the 5-6 year old age group than before that age.
Starting to play football involves requirements regarding age appropriate pitch and goal dimensions, ball size, and equipment that should be adapted to the age and physical ability of the child. These requirements should be considered to avoid bad habits and technical defects due to the child's lack of physical development.
It is important to note though that whilst this may be true in theory, the best age to start playing football depends very much on the individual player. While some children may thrive by starting at an early age, others may need more time to develop their coordination and other essential skills.
Starting too early can lead to frustration and turn them off the game, especially if the child is not yet ready to handle the structure and expectations of competitive football. On the other hand, it is never really too late to start playing football.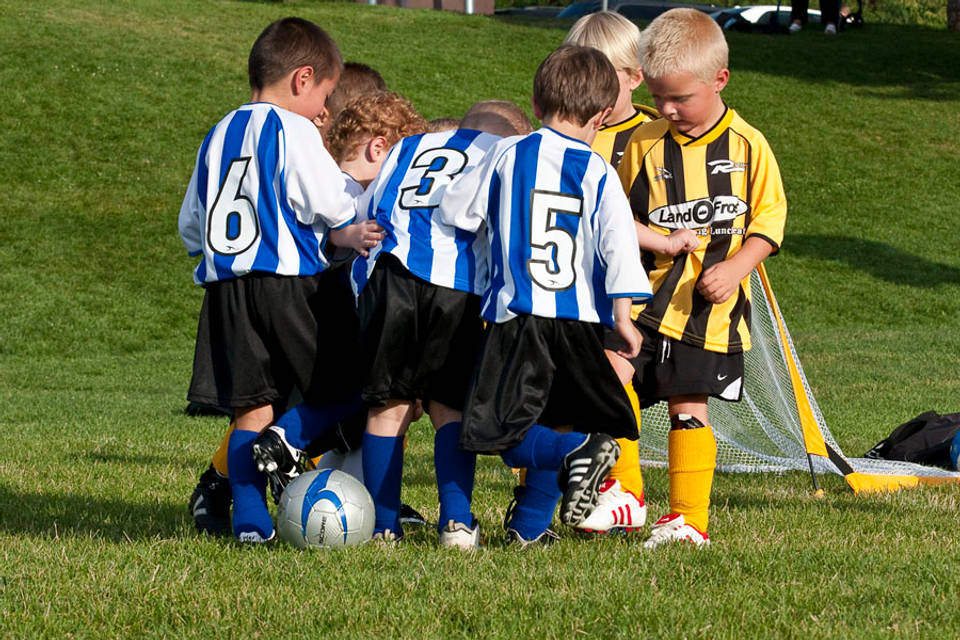 Some professional football players started playing the game at a later age and still achieved great success. These players often had experience playing other sports, which can provide transferable skills to football. Other activities can also support development in football. For instance, former Manchester United and England defender Rio Ferdinand was proficient in dance as a youngster and this greatly aided his mobility when it came to football.
It's also important to keep things in perspective. There are 1.5 million players engaged in youth football at any one time in the UK and of those about 180 (0.01%) will end up kicking a ball at the very highest level. With that in mind, it doesn't really matter when your child started playing as long as they enjoy themselves and that could be at the age of 6, 16 or 66!
What do you think of this article?
Like, share and comment using the options below:
Share on your favourite social network