Last updated : Sunday, 03 December 2023
Introduction
The Premier League is the top level of the English football league system. Contested by 20 clubs, it operates on a system of promotion and relegation with the English Football League (EFL). Seasons typically run from August to May with each team playing 38 matches against all other teams both home and away.
The Premier League is the most-watched sports league in the world, broadcast in 212 territories to 643 million homes and a potential TV audience of 4.7 billion people. For the 2018–19 season, the average Premier League match attendance was at 38,181, second to the German Bundesliga's 43,500, while aggregated attendance across all matches was the highest of any association football league at 14,508,981, and most stadium occupancies are near capacity. As of 2023, the Premier League is ranked first in the UEFA coefficient rankings based on performances in European competitions over the past five seasons, ahead of Spain's La Liga.
History

The Premier League was founded in 1992 as a breakaway from the Football League First Division. The decision to break away was made by the clubs in the First Division, who were unhappy with the way the Football League was being run. The Premier League was formed as a private company, with each of the 20 clubs owning a share.
The first season of the Premier League was in 1992–93, and it was won by Manchester United. The current champions are Manchester City, who won the title in 2022–23.
Teams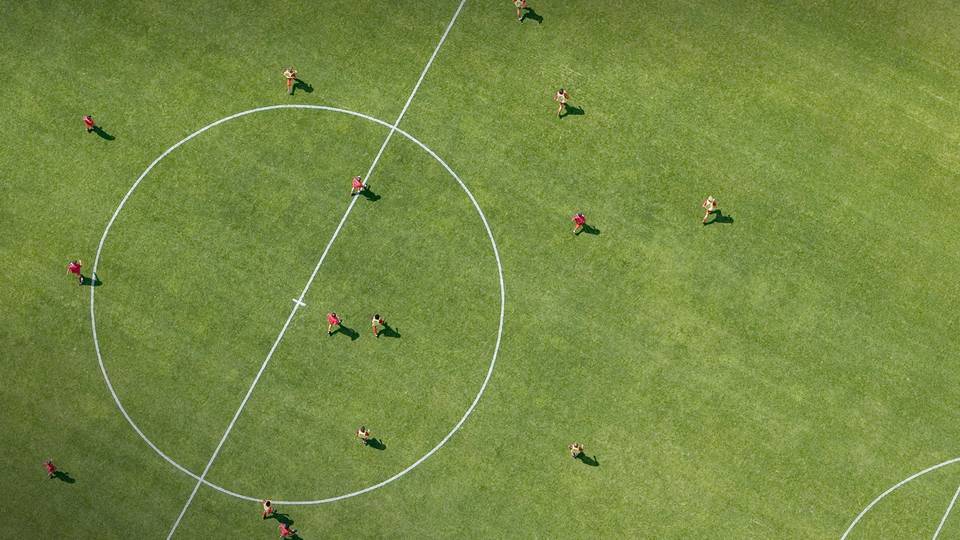 The 20 teams in the Premier League for the 2023–24 season are:
Arsenal
Aston Villa
Brentford
Brighton & Hove Albion
Chelsea
Crystal Palace
Fulham
Leicester City
Liverpool
The other 10 teams will be determined at the end of the 2022–23 season, when the bottom three teams in the Premier League are relegated to the EFL Championship, and the top three teams in the EFL Championship are promoted to the Premier League.
Sources