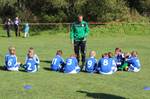 Running a grassroots football team can be challenging.
Between dealing with the coaching of the team and organising training, there are a whole host of additional things to consider that probably didn't even cross your mind when you signed up.
We all know the admin side can be burdensome, but thankfully there is help available via team management apps for managing fixtures, player availability and subs payments amongst other things.
On top of this, there is another aspect that is often crucial to the viability of the team which can often prove much harder - finding a team sponsor.
Most Junior Teams essentially have two forms of income:
1. Players subs which cover the ongoing expenses of pitches, refs, training facilities etc.
2. Sponsorship.
Funds from a team sponsor can often help with big one off costs experienced each season such as a new playing kit.
In more challenging economic times finding a willing sponsor can be difficult.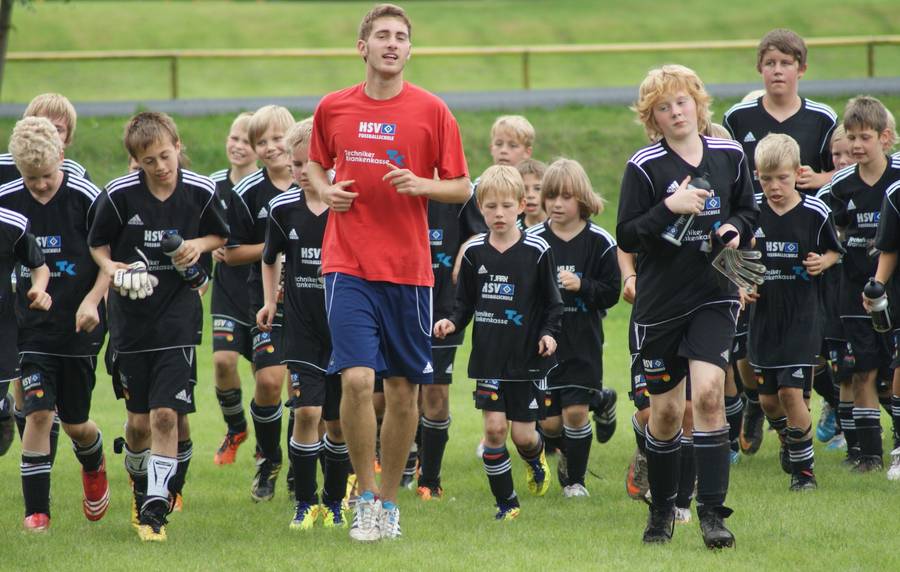 Junior grassroots clubs play such an important role in providing opportunities for children to participate in the game and develop their skills.
There are often financial challenges in funding a full season's activities though, including paying for balls and equipment, training facilities, registration fees, pitch hire and refs. Attracting sponsorship can be a massive help for clubs to secure additional funding and support, but it can be a difficult process requiring yet more time and effort from those running the team. I've attempted to bring together some tips to help:
Approaching Potential Sponsors
The first step in attracting sponsorship for a Junior Grassroots Team is to identify potential sponsors that are local to you. This may include local businesses with a strong community focus, community groups, individuals who have an interest in supporting local sport or even local charities. Once potential sponsors have been identified, try to develop a plan for approaching them and outlining the benefits of sponsoring your team. This is likely to include providing exposure for the sponsor's brand on teamwear, website and through social media. Try to paint a picture for potential sponsors about the positive impact of the financial support on the Team. Many local organisations have strong social responsibilities to their communities and will appreciate an understanding of how they are helping.
Creating a Sponsorship Package
To help attract sponsorship, it can often help to have a clear idea of what the sponsor is getting for their support. A sponsorship package that outlines the benefits and opportunities available to sponsors is better than simply saying 'You get your logo on the kit". If there is more you can offer then why not offer it? A package can include information about the club's activities, goals, and achievements, as well as the detailed benefits of getting involved. These could be as far ranging as presenting trophies in person, promotion on the club's website and social media channels or events held at the sponsor's business if appropriate. The sponsorship package could also include information about the demographics of the people active at the club, as well as any other relevant information that may be of interest to potential sponsors.
Building Relationships with Sponsors
It can help to think of attracting sponsorship as not a one time activity, but an ongoing process of building relationships with sponsors. A Junior Grassroots Team should take the time to get to know potential sponsors and understand their needs and interests. This may include inviting them to matches and events, providing them with regular updates on the club's activities, and seeking their input on how the club can better support their own interests. Building relationships with sponsors can also help to ensure that they continue to support the club in the future, and may even lead to new sponsorship opportunities. The temptation is that when a sponsor has been secured and made their financial contribution, they don't hear anything from the team until a phone call comes 12 months later asking for sponsorship again. This can frame the sponsorship more as a donation rather than a working relationship, which brings us on to...
Commercial Benefit vs Donation
Another issue with attracting sponsorship for a junior grassroots soccer club is whether sponsors are truly receiving a commercial benefit or if it is merely a donation by another name. Potential sponsors aren't daft, they recognise they're sponsoring a local Junior Team not Manchester United and don't expect to see their brand on Match of the Day every Saturday. Whilst many potential sponsors may be motivated by nothing more than a desire to support the community providing a genuine commercial benefit associated with sponsorship and / or promoting their brand should sit at the heart of the relationship. This may include increased brand recognition or the opportunity to build relationships with potential customers. Try to be transparent about the benefits of their sponsorship, ensure you honour your commitments to them and ensure that sponsors are receiving the value they expect.
Issues with relying on parents with their own businesses to Sponsor the Team
The easiest and most common way of attracting sponsorship is to look closer to home and ask a parent with their own business if they can help out. This is often the starting point for a lot of teams and whilst many of these arrangements work really well it can lead to issues. While parents can be enthusiastic about supporting the club and only too happy to help, it can lead to a conflict of interest with their child's participation within the squad. I've seen the attitude of some young players deteriorate because they believe they will always be picked because "My Dad sponsors the kit." I've also seen a 'sponsor parent' challenge a coach about asking their child to be sub and using their ongoing sponsorship as a threat.
This can be unhelpful and create an unhealthy dynamic within the squad. Whilst nobody is going to look a gift horse in the mouth and knock back the financial support of a parent with their own business, it's worth bearing in mind the potential this has to alter relationships.
Attracting sponsorship is an important way for Junior Grassroots Teams to continue their activities and grow yet it comes with its own unique set of challenges.
What do you think of this article?
Like, share and comment using the options below:
Share on your favourite social network