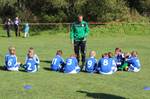 I was looking at our scheduled fixtures for November 2020, wondering just how many games the second Covid lockdown might stop us playing and it dawned on me that actually, compared to last season, the total was zero!
This time last year we failed to play a competitive fixture between the start of November and the start of December due to permanently waterlogged pitches, so this season represents absolutely no change at all for us.
With the game at grassroots level once again taking an enforced pause, has the time come to revisit the question about whether Junior Football is best served as a Winter sport or should it be played in the Summer?
The start of the Junior Football season in 2019 saw some of the worst Autumnal weather in my lifetime, with the fixture list absolutely obliterated by a host of postponed fixtures and training sessions. Obviously the Covid pandemic brought all of football to a premature end so we didn't get the chance to claw it back but in previous years we've been known to play approximately a third of our scheduled fixture list in the last month of the season, finishing with games on the Sunday, Tuesday, Thursday, Sunday of the final week and running the risk of injury to our young players.

The debate, such as it is, about whether football at Junior levels should switch to be a summer sport, normally rears its head in the midst of the bleak winter but with 'extreme weather events' of different descriptions becoming more regular is it time to seriously look at the issue of whether Junior Football should be played in the Spring and Summer months rather than the Autumn and Winter?
To some people the idea is no doubt preposterous. "Football is played in the Winter, end of," was one response I had when I mentioned the idea to a parent. There wasn't even the room for a conversation about it. There are also many practical reasons as to why the Junior football season should stay as it is. Aligning the season alongside the professional season allows Junior Football to run at the same time as the Academy season which has benefits, particularly at younger age groups, for players transitioning between the two.
While the idea of playing in warmer weather will appeal to some children and parents, moving the youth grassroots football calendar from, for example, March to October would not be without issues. It would clash with, and surely have a draining effect on existing summer sports that are already under pressure such as cricket. With a number of children playing football in the winter and cricket in the summer a shift in the calendar to directly compete alongside would surely affect participation levels at a time when numbers are already falling.
Junior Football would also be affected by withdrawals for family holidays and there are two children in my son's team who live abroad with family for the whole of the summer holidays. Sun baked pitches could potentially become too hard to play on safely too but would it be any worse to losing the current raft of fixtures to the rain?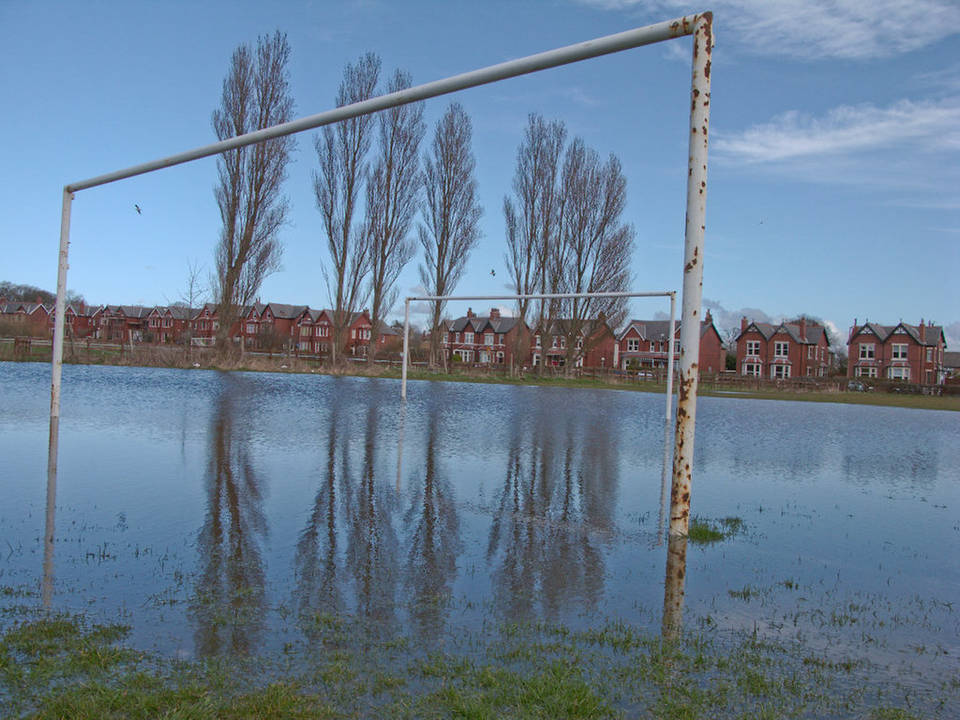 Although inclement weather is the major factor, the ability of the grassroots game to cope is damaged by the years of under investment in facilities along with the barest of maintenance of existing pitches by under-funded local authorities.
The Climate Coalition suggested two years ago that grassroots clubs are losing an average of around five weeks per season due to poor weather and waterlogged pitches, while more than a third have lost up to three months worth of games. That takes some clawing back!
As our Winters are becoming wetter and warmer with substantial levels of rainfall, numerous grassroots pitches are turned into mudheaps. Even when games go ahead, Junior Players are forced to play in poor conditions that are simply unconducive to good football and technical skills. So many Junior Football games are dominated by raw power which can't be healthy for the development of our future talent. It is critical that young footballers have the room to develop their technical skills and enjoy the game.
As with more or less every corner of the game, there are calls from all levels for The Premier League to step in and do more. The Football Association has invested millions in installing artificial all-weather pitches across the country and whilst more 4G pitches does mean more games are played on uniform surfaces that encourage technical football, it still means children are playing in often freezing conditions and high winds. Also, due to the way some pitches have had their construction funded (PFI), hiring them can be prohibitively expensive for football teams that are already running on tight budgets.
Despite repeated calls for a greater redistribution of the wealth generated by Premier League television rights, the EPL remain unbowed and the grassroots game is left to struggle. Premier League clubs continue to play overinflated wages and transfer fees, a fraction of which would fund countless high class community facilities.
It is difficult to know what the answer is, and there are definitely arguments both for and against but as we ponder the post 'lockdown 2' return to action you have to wonder, is the weather going to allow us to get back playing at all?
What do you think of this article?
Like, share and comment using the options below:
Share on your favourite social network