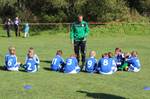 Player engagement and their individual level of interest are essential factors for the success and growth of your Junior Grassroots Football Team.
When players are actively engaged and interested, they develop their skills, form strong bonds with their teammates, and have a positive and enjoyable experience. There are strategies and practices that can help maintain and increase player engagement and interest at your team, ensuring a nurturing environment for your young players to develop in.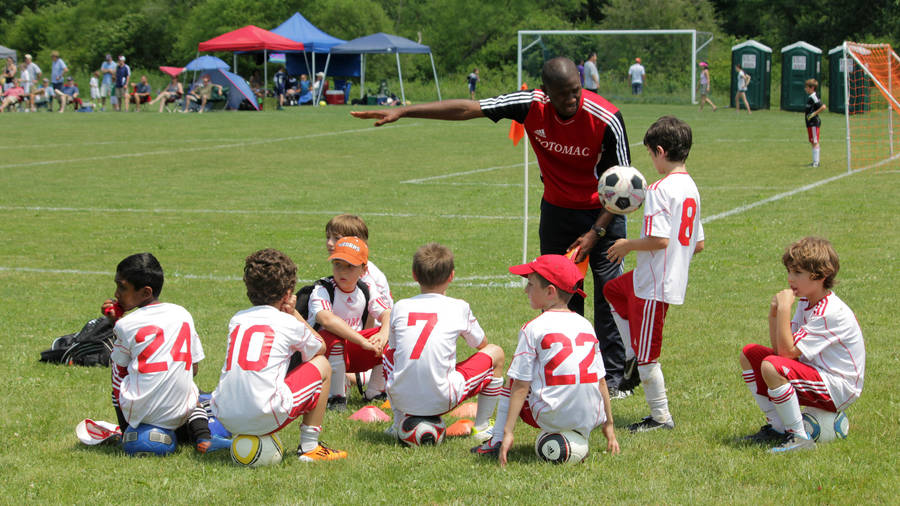 First of all it's essential to foster a positive and inclusive culture within your team. This is key to maintaining player engagement and interest, if they feel excluded in any way or that it is a negative environment they will soon disengage.
Emphasising teamwork and camaraderie amongst the squad is important and fosters a sense of belonging by encouraging teamwork, collaboration, and support among your players. Who is being paired with who at training? Are they sticking to cliquey friendship groups or is there a genuine mix?
You can encourage sportsmanship and respect by promote fair play, respect for opponents, and adherence to the club's code of conduct all of which supports creating a good, positive environment. It is also important to celebrate achievements by recognising both individual and team accomplishments to boost morale and motivation.
Also, try not to focus on the obvious with this. If one player is scoring all the goals in your games, they will receive plenty of accolades but who is doing the unseen work that contributes to the team? Who marks players without being asked? Who organises from set plays etc?
You can improve the level of your player engagement by ensuring you're providing varied and dynamic training sessions. This is important for maintaining player interest and development and you can incorporate fun and interactive drills including games, challenges, and competitions to make training sessions more enjoyable and engaging.
Training sessions should also focus on skill progression. Players are generally happy and engaged when they feel they are making progress and improving their game so try to plan training sessions that gradually build on skills and techniques to keep players challenged and motivated.
Incorporating small sided games provides opportunities for players to apply their skills in realistic game situations and can enhance their enjoyment. You may want to consider utilising different coaches from other teams within your club or outside?
The coaching community are usually only too happy to help each other out and sometimes having an alternative face and voice can be a positive. Often we can be a bit protective over 'our' team but nobody is going to walk in and take over.
Sometimes having an alternative coach putting on a different session can keep things fresh. It usually helps if the coach is someone you know and trust though! Try to develop positive player - coach relationships and foster an environment of open communication, mentorship, and trust between all the coaches and the players.
It's also important to try and develop yourself as a coach by attending relevant training courses, workshops, and through online learning to enhance your coaching skills and knowledge. There is an absolute wealth of material online that can help you in this regard and it can really help you to put on engaging sessions.
Given that a players own personal development plays such a significant role in their level of enjoyment and engagement it is well worth trying to tailor training to their individual needs.
We need to recognise that players have different skill levels, strengths, and areas for improvement and providing Individual feedback, goal setting and areas for development can have a transformative effect.
If you can provide specific feedback and set achievable goals to help players improve their performance it can really motivate them to improve and secure their engagement in the process.
Can you differentiate training exercises within your session? Adapting various training drills to cater to varying skill levels and challenge players at their appropriate level is fantastic for engagement.
You may also want to consider player involvement in decision making. By involving your players in determining their training goals and enabling them to contribute ideas it ensures their buy in to the session.
Away from on-field strategies a major way you can promote levels of engagement is through organising social events and team building activities. Beyond the training sessions and matches, organising something different for the players to do such as a social event can really strengthen their feeling of belonging to the group and overall team cohesion.
You could consider arranging activities such as group outings to go-karting, paintball or a theme park to foster camaraderie and unity. You can even encourage players to take the lead in organising events or team-building activities, empowering them to contribute to the club's culture and inclusivity.
A straightforward way to get the ball rolling is to celebrate milestones such as recognising birthdays, achievements, or significant events within the team to create a sense of belonging and celebration. It's also important to try and promote parent involvement and communication.
Having been around Junior Grassroots Football for a while I've seen both extremes of this where parents can either be highly engaged and seeking involvement themselves or simply drop their child off to a game and return 2 hours later to pick them up again. Engaging parents and maintaining effective communication with them is great for sustaining interest and support.
If you can arrange parent meetings and information sessions these can be useful and you can even turn these into a social occasion. Use these to provide updates, address concerns, and involve parents in club decisions. There are always volunteer roles to fill and the more you can encourage parents to get involved as volunteers, such as assistant coaches, treasurers or event organisers the better.
Alongside this is the need for regular communication channels such as utilising email newsletters and social media platforms (where appropriate), and a team management app such as TeamStats to keep parents informed about club activities and progress.
Maintaining and increasing player engagement and interest at a Junior Grassroots Football Club requires a holistic approach that encompasses various all aspects of the club's operations. By considering some of the strategies above you can fostering a positive and inclusive club culture that provides a positive experience for everyone.
Players thrive when they feel they are in an environment where they feel motivated, supported, and connected.
A vibrant and engaged player base contributes to the success and growth of the club, nurturing young players and giving them a lifelong love of the game!
What do you think of this article?
Like, share and comment using the options below:
Share on your favourite social network