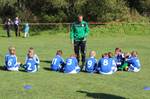 Unless you're directly involved on the financial side of grassroots football, you may not realise the significant expenses associated with this level of the sport.
It's easy to assume that a group of young individuals kicking a ball around on a grass field wouldn't incur substantial costs, indeed one of the main reasons why football has become the world game is because of how inexpensive and accessible it is to play.
However, when you delve into the numbers in modern Grassroots Football, you'll begin to question how so many clubs manage to stay afloat in an ever more challenging climate. While there have been some increased funding efforts from various parties including the government, the Football Association, Football League Clubs and the Premier League, funding remains far from sufficient for the requirements at Grassroots Level.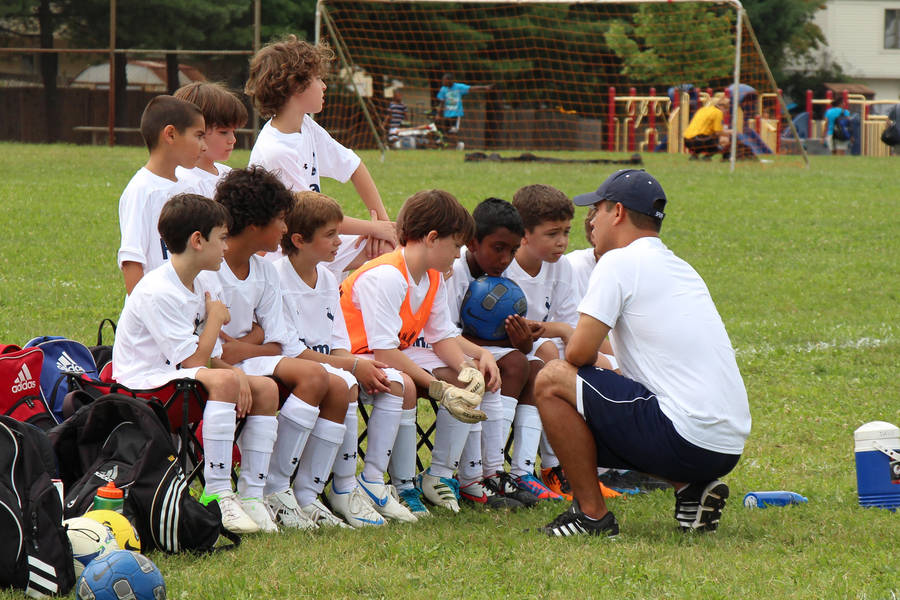 Municipal pitches are still being sold off at an alarming rate, and young players often abandon the game in large numbers. It's also important to acknowledge the unique reach of football, a sport that breaks down barriers like few other things in the world. Every area of the country has football within it and many football clubs are often situated in the most economically deprived areas of the UK.
Although the costs to the operation of Junior Grassroots Football may not appear excessive, some parents who send their children to play at these clubs can barely afford the basic cost of living at the moment and are forced into making hard choices.
The average cost of FA affiliation for a grassroots football club can run into hundreds of pounds, while entry to a local league can be similar for clubs with multiple teams. While this may not seem like much, for a club catering for over 100 children, it's money that needs to be secured every year in addition to the costs of actually playing football.
Determining the average cost of a grassroots pitch is challenging as it varies depending on the local authority or pitch provider. However, most clubs need to allocate a minimum of £500 to play on a field once a week. Unfortunately, there are now teams paying well over £1000 per year for their pitch. Again by the time this is multiplied up through the age groups and teams it becomes a substantial figure.
One of the primary challenges faced by junior grassroots football teams is the limited availability of training facilities. As football's popularity continues to grow, the demand for training spaces has increased significantly. This surge in demand has led to a shortage of available venues, particularly in densely populated areas. As demand increases, so do prices, making it financially burdensome for junior grassroots teams to access suitable venues. Factors contributing to the rising costs include maintenance expenses, staffing, utility bills, and the need for facility improvements.
Paying for a training facility can often be much more expensive than hiring a pitch to play games on. Private sports complexes and purpose built football training centres often charge premium rates for their PFI funded and state of the art facilities, making them out of reach for many grassroots teams with limited budgets.
This disparity in affordability creates a significant barrier for teams that rely on community support and limited funding. The costs associated with kits are another substantial outlay and a larger club with multiple teams can spend thousands on this too with average prices coming in at £250 - £500 with the various printing costs.
Training equipment and the cost of footballs, including match balls and training balls, isn't necessarily excessive with some mid quality options available for as little as £5 each. However, when a club needs 40 balls per year, the expenses quickly add up. Additionally, there are numerous smaller and unpredictable costs involved in running a grassroots football club. These include the fees of match officials (around £25 to £35 per game), and compliance with FA regulations. These expenses really do accumulate over time.
A substantial club may need to secure well over £10,000 annually just to ensure their teams can play regularly. As most of this funding usually relies on goodwill and increasingly strained parents, it's not surprising that numerous teams and clubs are folding each year which is really sad to see.
The ongoing discussion on Grassroots finance suggests that massive amounts of money are necessary to encourage regular participation in football among young people. However, this notion couldn't be further from the truth.
A club local to me operates seven relatively successful teams across various age groups. However, the number of adults playing for the club significantly declined in recent years and a modest FA grant of just £750 helped the club to develop adult participation initiatives. This funding was required to bridge the gap in the club's finances, created by the escalating costs of running Grassroots football clubs and enabled the club to freeze playing subs and invest in equipment.
The Football Foundation operates this grant scheme, benefiting numerous clubs across England in a similar manner. With a cost of living crisis and rising interest rates in the UK, asking financially constrained parents to contribute even a few additional pounds each week has become increasingly difficult. For many families, such a modest increase is simply unaffordable, putting the future of some clubs at risk.
Regardless of political affiliations, it's undeniable that a healthier, fitter, and engaged population benefits the country more than the alternative. Childhood obesity rates are higher than ever, and this will inevitably have a negative impact on the nation's future economy.
There is a strong economic and moral argument for central government funding of the nation's most popular team sport participation. Regular exercise promotes good health, resulting in reduced strain on the NHS. Furthermore, healthy individuals are generally more productive than those who are not.
There is an argument that subsidising Grassroots Football in the UK would be a worthwhile use of taxpayers' money and deliver tangible benefits for years to come. It is becoming increasingly accepted that the future of the NHS will only be secured by investing more money in preventative initiatives so is it time to shift our focus from extinguishing immediate fires to providing sustainable funding for grassroots football?
By accomplishing this, society as a whole can reap the rewards in the long run.
What do you think of this article?
Like, share and comment using the options below:
Share on your favourite social network